ROCLA Winter 2022 Newsletter
Join or Renew Your Membership and Help ROCLA Thrive!
Dear friends,
COVID-19 has posed great challenges to the Rochester Committee on Latin America (ROCLA) since 2020, but it has also spurred us to grow, change and create!
Throughout 2020-2021, ROCLA's committed all-volunteer Steering Committee, led by our new Convener, worked hard to provide informative and wide-ranging programs to our growing audiences. Using Zoom has provided the opportunity to present our audiences with on-the-ground current programs about Bolivia, Brazil, Chiapas, Nicaragua, Cuba, Ecuador, Guatemala, Honduras, Haiti, and Chile. Zoom has also allowed us to include many more Latin Americans in our speaker lineup. We have also been able to invite the Latin America Solidarity Committee (LASC) of Buffalo to co-sponsor presentations with ROCLA, and include LASC's members and friends in our program audiences, leading to greater participation, livelier discussions, and growth in our outreach to other organizations.
Unfortunately, COVID's impact on ROCLA's financial health has not been as positive. In 2020 and 2021, we were unable to hold our major annual Spring fundraiser, the Rice & Beans Dinner, reducing our budget considerably. And we have all missed enjoying your company, our keynote speakers and a great dinner! Our costs for monthly speakers' honoraria and technical support remain the same, and we would like to rebuild and increase our historic support for solidarity, immigrant and Latin American civil society groups fighting for justice in the US and Latin America. However, we can't do this without your help!
Please consider giving generously to ROCLA! 
Suggested donations: Student: $30; Member: $50; Patron: $75.
We are proud that we now provide ROCLA's members and friends with an expanded quarterly newsletter that covers many more Latin American countries and timely issues such as climate change, migration and cultural change. Its new online user-friendly format gives our editor much greater flexibility to include varied in-depth articles with more photos and illustrations. Our newsletter designer/webmaster has also brought ROCLA firmly into the 21st century by greatly increasing our presence on social media and upgrading and expanding our website. Both of those efforts have significantly increased ROCLA's online following, our program participation and responses to urgent action alerts…
Our members are our most important resource for financial support and we need you more than ever! We ask that you generously contribute now so that ROCLA can continue its work in the future. We look forward in 2022 to celebrating with you all at a special Rice & Beans Dinner, presenting new programs, increasing our support for democracy efforts in Latin America and the Caribbean, and providing regular action opportunities to fight for justice! We extend a grateful THANK YOU to all those who have supported us throughout ROCLA's nearly 50-year existence. 
–The ROCLA Steering Committee
Become a ROCLA Member
Please consider giving generously to ROCLA so we can ensure a future that allows us to inform and support the efforts of those in Latin America and the Caribbean.
Donate below or send your tax-deductible check made out to MJ/ROCLA to: Kathy Goforth, 45 Lynbrook Drive, Rochester, NY 14609.
become a ROCLA monthly sustainer
Becoming a ROCLA Monthly Sustainer provides reliable support for our monthly programs and events. As a Sustainer, your donation will renew and your credit or debit card will automatically be billed.
Chuck Kaufman, ¡Presente!
"Celebrating a Life that Sowed Rebellion and Reaped Solidarity," December 29, 2021.
It is with great sadness that the Alliance for Global Justice announces that Chuck Kaufman, our National Co-Coordinator and one of the founders of AfGJ, has died. He passed peacefully of natural causes on Tuesday, December 28, 2021 in his Tucson, Arizona home after a brief illness.
Chuck was a true leader, a visionary, a master strategist and above all, a loving and kind comrade and friend. Through his wise stewardship Alliance for Global Justice grew to become a major force in building the capacity of grassroots organizers throughout the Americas to confront imperialism, neoliberalism and oppression in all forms and to strive to curb U.S. violations of human rights, both within and outside its borders.
Rice & Beans Celebration in 2022!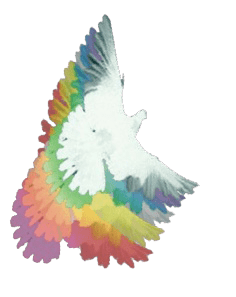 We think it's time to celebrate our members and our accomplishments, and have already decided to honor Dan Kovalik with the International White Dove Award. Dan is a human rights lawyer, internationally-known author of many articles, several books on US policy in Latin America, and producer of a documentary on Nicaragua.
Since COVID-19 continues to present so many uncertainties, as of the present we have more questions than answers about plans for the Rice & Beans Dinner and are researching possibilities. By Zoom or in-person? Inside or outside? Spring or summer? Stay tuned as we address these details and others. We welcome your thoughts about how to celebrate the 2022 Rice & Beans dinner and fundraiser. Share your ideas at: rtward73@outlook.com.
Support "New York for All" legislation!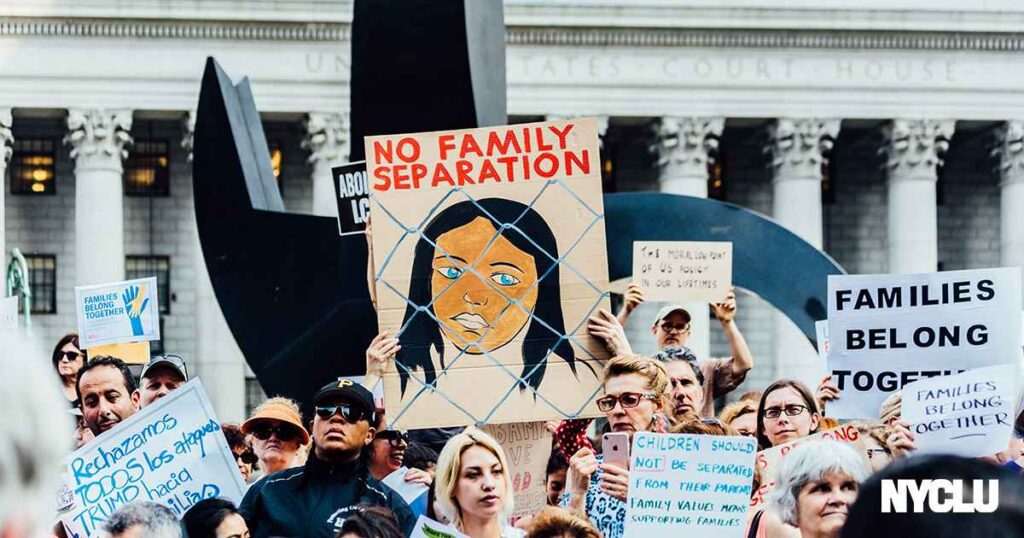 For years, federal immigration enforcement agents, including Immigration and Customs Enforcement (ICE) and Border Patrol, have targeted undocumented immigrants and separated families. ICE continues to lean on local law enforcement and local government agencies to search for, arrest, and deport people, and to separate New York families. When local agencies collaborate with ICE, it leads not only to unconstitutional racial profiling, but also to the misuse of our local tax dollars and resources for ICE's federal immigration enforcement agenda. All New Yorkers, regardless of immigration status, want to lead open lives, participate in their communities, provide for family, and access health care without intimidation.
The New York for All Act offers protections that help make this possible, by prohibiting all local law enforcement and state agencies from cooperating with ICE or participating in its enforcement efforts.
Join the Campaign to Free Alex Saab, a Venezuelan Diplomat Imprisoned by the US!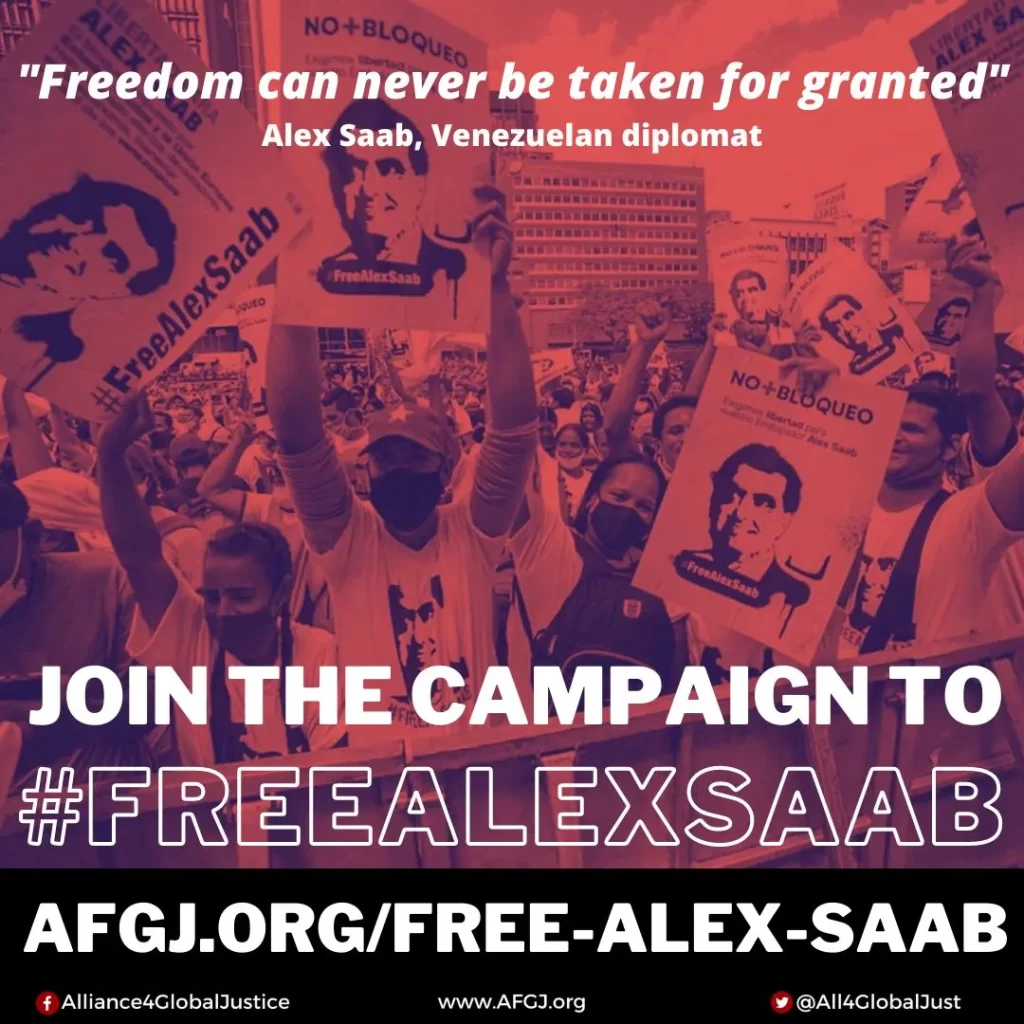 Alex Saab is a Venezuelan diplomat illegally seized and imprisoned by the US government for what it considers a "violation" of the US economic warfare on Venezuela. He was in fact assisting Venezuela in legally working around the US blockade by finding the means to import food, medicine, and materials for the Venezuelan oil industry. 
Saab is currently being held in Florida where he faces trial. The US government is seeking to coerce Alex Saab into disclosing the methods Venezuela uses to circumvent the US-Canadian-European sanctions with the goal of further tightening the economic blockade and suffering on the Venezuelan people. These sanctions are illegal according to the United Nations. 
His seizure by the US violates long-standing international law for one country to arrest and imprison a diplomat of another country. Alex Saab's next trial date will be in Atlanta the week of April 4th.
This is the ROCLA Newsletter's first Perspectives story–about Dr. Tom Potts' dental work in Mexico. We plan to continue to publish such personal narratives in this section. These stories can be from anyone working for justice in Latin America; Latinx people fighting for change in the US, such as for immigrant rights; or those working in solidarity with Latin American organizations and individuals in the US and Latin America. The article can be in English or Spanish. Please let our Newsletter Editor know if you or someone you know would like to submit an article: graniamarcus@rocla.org


Thirty-Five Years with a Chiapas Dental Clinic
By Terrence P. Bisson, Latin American Solidarity Committee
The Rochester Committee on Latin America's sister group, the Latin American  Solidarity Committee (LASC) in Buffalo, NY, became a task force of the  Western New York Peace Center in the mid -1980's in response to US support of repressive regimes in Central America. In May 2022, LASC will hold an event to celebrate one of its long-term projects, a dental clinic in Chiapas, Mexico, initiated 35 years ago by Dr. Tom Potts, a founding member of LASC.
In 1982, the Mexican government established a dental clinic in Chenalhó, Chiapas, but the clinic was never fully staffed and by 1987 it had ceased functioning. At this point Christine Eber, an anthropologist from Buffalo who was working in Chiapas, invited Dr. Potts to meet with government representatives to initiate dental services under federal sponsorship. He met with Dr. Pascual Jimenez, a dentist employed by the Mexican government, and arranged to work in the clinic in Chenalhó. Tom has returned to Chiapas in month-long visits two to three times a year to serve as a dentist every year since 1987, and this has helped LASC members maintain strong connections with other projects in Chiapas.
In this section, ROCLA's newsletter editor has chosen timely and important articles highlighting political, economic and justice stories about various Latin American countries. We select a wide range of current news for you to learn more about the important events in Latin America and the Caribbean, but we undoubtedly miss some too. We welcome our readers' suggestions for articles and research we may have missed. Please send your suggestions with links to the content if it is online, to graniamarcus@rocla.org.
ROCLA MISSION STATEMEMT
Founded in 1973, the Rochester Committee on Latin America (ROCLA) seeks to build bridges between the Rochester, New York community and the people of Latin America. Through its speakers, films, newsletters, and urgent actions, ROCLA educates residents about the culture, economics and politics of the countries of Central and South America, Mexico and the Caribbean, and the ways U.S. policies impact the lives of their people. ROCLA also supports directly affected groups and solidarity organizations that are fighting for justice and human rights in the global south and the United States. ROCLA encourages its members and the Rochester community to advocate for U.S. policies that support human rights and reverse the often-oppressive history of U.S. involvement in Latin America. ROCLA stands with Latin American diaspora communities and ally organizations in the United States in advocating for farmworker rights, a fair and humane immigration system, and racial justice.
Steering Committee: Marilyn Anderson, Kathy Goforth, Grania Marcus, Arnie Matlin, Richard Rosen, Vic Vinkey, Tom Ward, Wesley Costa de Moraes. Emeritus: Gail Mott, Bob Kaiser
Newsletter Creator: Maryann Reissig; Editor: Grania Marcus