Through its monthly presentations, speakers, films and quarterly newsletters, ROCLA educates Rochester-area residents about the culture, economics, and politics of the countries of Central and South America, Mexico and the Caribbean, and the ways globalization, trade and drug war policies impact the lives of their people.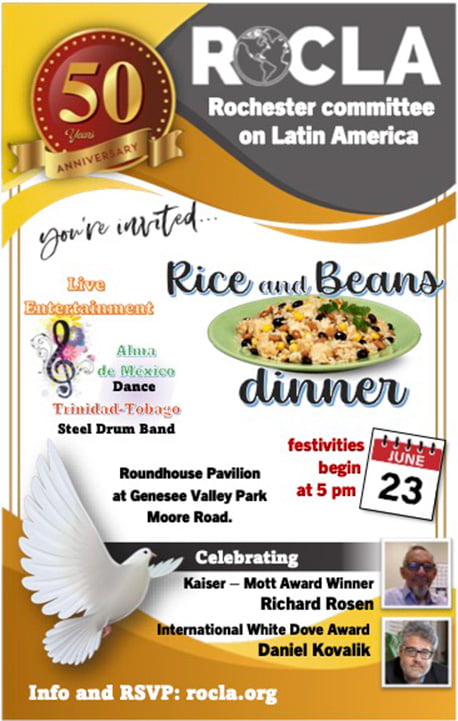 Join us for our annual celebration and fundraiser on Friday, June 23, 2023, to honor our White Dove and Kaiser-Mott Award winners. Free to all, donations welcome.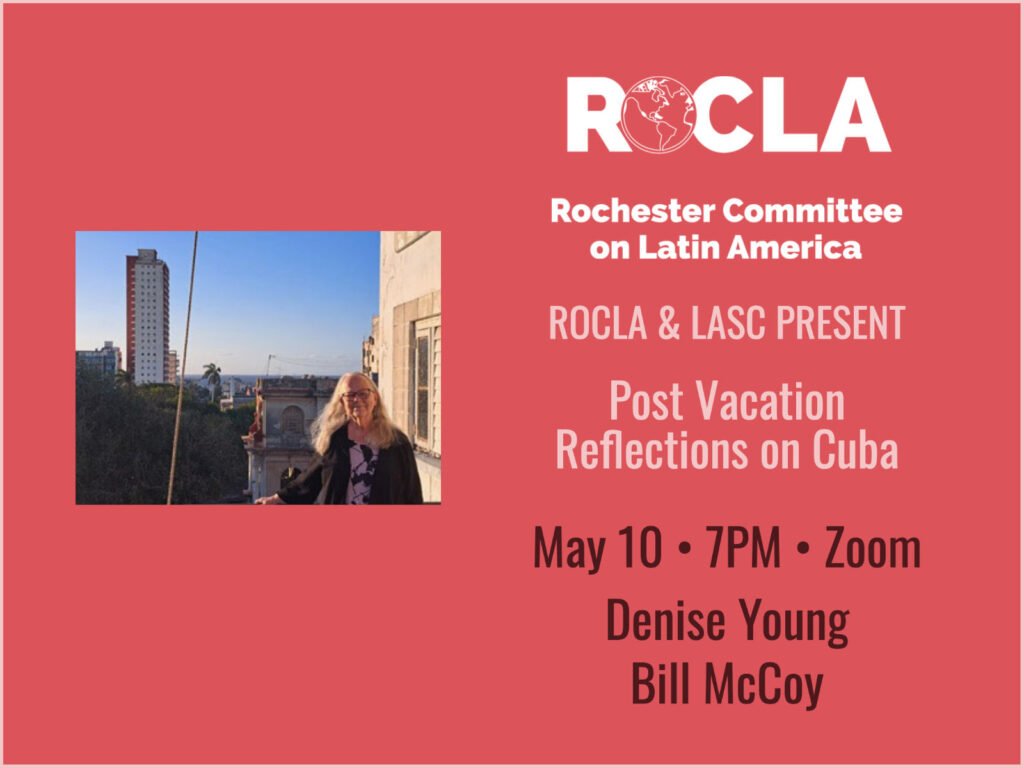 May 10, 2023 7PM - Denise Young, Bill McCoy and some friends made an "unofficial" visit to Cuba recently. They will reflect on what they saw and experienced there.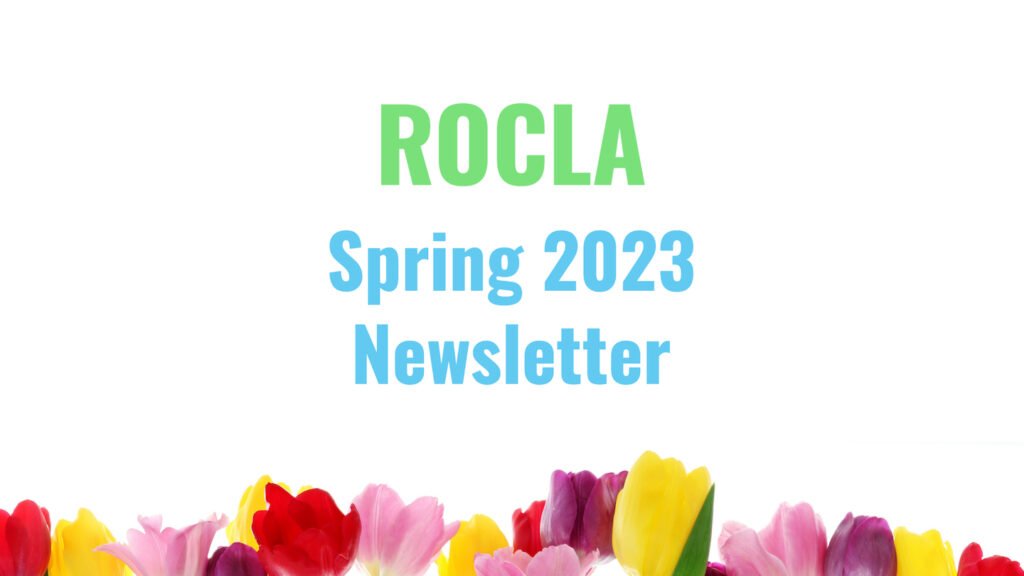 ROCLA's Spring 2023 Newsletter - ROCLA's 50th Anniversary Rice & Beans Celebration on June 23! Providing members and friends with an expanded quarterly newsletter that covers many more Latin American countries and timely issues such as climate change, migration and cultural change.
Founded in 1973, the Rochester Committee on Latin America seeks to build bridges between the Rochester, NY community and the people of Latin America.