ROCLA Winter 2021 Newsletter
Remembering Marilyn Kaiser
Marilyn Kaiser
ROCLA Steering Committee Member Emerita
By Grania Marcus
Marilyn Kaiser was a key member of ROCLA's Steering Committee for over 20 years. (Her husband, Reverend Bob Kaiser, served as Convener of ROCLA at the same time.) Both were dedicated social justice advocates who undertook many mission trips to Mexico and Central America.
When I joined the ROCLA Steering Committee in 2012 and started editing the Newsletter, it was sent out to members by postal mail. Marilyn was the comandante of the team that carried out the complicated process of stapling, folding, affixing labels, and preparing the trays of newsletters in zip code order to bring to the post office, giving precise directions to any newcomers. It was obvious that her expertise in this process and dedication to the task was crucial. Despite relying on Marilyn's precise instructions to try to help out, I never succeeded in coming close to her mastery.
For years, the entire steering committee and their spouses had the pleasure of gathering for Marilyn's potluck summer planning picnics at their house, amidst the beautiful gardens Marilyn had designed and grown. Marilyn made various dishes to share over the years, but none as memorable as her special cream puffs that many of us, including long-time ROCLA Steering Committee member Peter Mott, absolutely loved!
Marilyn's planning and project skills were not just important to ROCLA and her family, but the wider community as well. She was involved in many acts of service including tutoring the incarcerated, sending sewing machines to migrant farmworkers, and refugee resettlement.
A memorial service for Marilyn is planned for the spring.
Marilyn, rest in peace. We all miss you!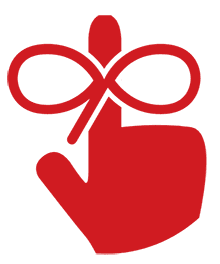 Have you forgotten something?
ROCLA needs your membership donation! If it slipped your mind during the busy holiday season, it's not too late. All donations go to support our monthly programs and benefit the organizations fighting for justice and democracy in Latin America and in Latin American diaspora communities in the US.
Renew Your ROCLA Membership
We hope that you will consider giving generously to ROCLA so we can ensure a future that allows us to inform and support the efforts of those in Latin America and the Caribbean.
Donate below or send your tax-deductible check made out to MJ/ROCLA to: Kathy Goforth, 45 Lynbrook Drive, Rochester, NY 14609.
become a ROCLA monthly sustainer
Becoming a ROCLA Monthly Sustainer provides reliable support for our monthly programs and events. As a Sustainer, your donation will renew and your credit or debit card will automatically be billed.
 Protect NY Heroes • Pass the NY Hero Act!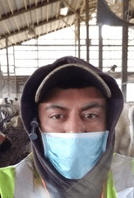 The second wave of Covid-19 is here. New York State leaders must pass the NY HERO Act (S1034/A2681) urgently to ensure that essential workers including immigrant farmworkers are protected and have the tools to fight this virus.
The NY HERO Act would direct the New York State Department of Labor to establish requirements for testing, face masks, PPE, social distancing, hand hygiene, disinfection, and engineering controls for all working New York workers. This bill includes New York's thousands of immigrant farmworkers, who have been deemed essential workers, but have had to cobble together masks and other workplace safety gear on their own, absent protections provided by the state or federal government or many employers. The NY HERO Act would also empower workers to protect their own safety and workplaces through cooperation with employers. The law allows workers to form health and safety committees with representatives from their employers to discuss health and safety plans and ensure that standards are being met. Workers who choose to form committees would be protected from retaliation.
Please sign the petition to support passing the bill. 
Or write a letter to support the bill
For more information: https://protectnyheroes.org
ROCLA has decided to begin a new section of the ROCLA Newsletter entitled "Perspectives." As we were putting together this edition of the newsletter, we received articles by authors that reflected on their subjects from specifically Latinx perspectives. We found these voices particularly interesting and decided to feature them. We're asking that our readers and friends contribute articles, letters, editorials or commentary from a Latinx perspective that we will feature in this section.
Shariana Ferrer-Núñez, Melody Fonseca and Fernando Tormos-Aponte, "Why it's so misleading to call the Capitol violence 'Third World,'" Washington Post, 
Washington Post
, January 16, 2021.
On the day of the attack on the U.S. Capitol, observers described the events as something of the "Third World" or "banana republics." CNN host Jake Tapper said: "I feel like I'm talking to a correspondent reporting from Bogotá." Two days later, President-elect Joe Biden said: "This reminded me more of states I've visited in the over hundred countries I've gone to in third [world] tinhorn dictatorships."
ROCLA MISSION STATEMEMT
Founded in 1973, the Rochester Committee on Latin America (ROCLA) seeks to build bridges between the Rochester, New York community and the people of Latin America. Through its speakers, films, newsletters, and urgent actions, ROCLA educates residents about the culture, economics and politics of the countries of Central and South America, Mexico and the Caribbean, and the ways U.S. policies impact the lives of their people. ROCLA also supports directly affected groups and solidarity organizations that are fighting for justice and human rights in the global south and the United States. ROCLA encourages its members and the Rochester community to advocate for U.S. policies that support human rights and reverse the often-oppressive history of U.S. involvement in Latin America. ROCLA stands with Latin American diaspora communities and ally organizations in the United States in advocating for farmworker rights, a fair and humane immigration system, and racial justice.
Steering Committee: Marilyn Anderson, Kathy Goforth, Grania Marcus, Arnie Matlin, Esperanza Roncero, Richard Rosen, Vic Vinkey, Tom Ward. Emeritus: Gail and Peter Mott, Bob and Marilyn Kaiser
Newsletter Creator: Maryann Reissig; Editor: Grania Marcus