ROCLA Spring 2022 Newsletter
Join or Renew Your Membership and Help ROCLA Thrive!
Dear friends,
COVID-19 has posed great challenges to the Rochester Committee on Latin America (ROCLA) since 2020, but it has also spurred us to grow, change and create!
Throughout 2020-2022, ROCLA's committed all-volunteer Steering Committee, led by our new Convener, worked hard to provide informative and wide-ranging programs to our growing audiences. Using Zoom has provided the opportunity to present our audiences with on-the-ground current programs about Bolivia, Brazil, Chiapas, Nicaragua, Cuba, Ecuador, Guatemala, Honduras, Haiti, and Chile. Zoom has also allowed us to include many more Latin Americans in our speaker lineup. We have also been able to invite the Latin America Solidarity Committee (LASC) of Buffalo to co-sponsor presentations with ROCLA, and include LASC's members and friends in our program audiences, leading to greater participation, livelier discussions, and growth in our outreach to other organizations.
Unfortunately, COVID's impact on ROCLA's financial health has not been as positive. In 2020 and 2021, we were unable to hold our major annual Spring fundraiser, the Rice & Beans Dinner, reducing our budget considerably. And we have all missed enjoying your company, our keynote speakers and a great dinner! Our costs for monthly speakers' honoraria and technical support remain the same, and we would like to rebuild and increase our historic support for solidarity, immigrant and Latin American civil society groups fighting for justice in the US and Latin America. However, we can't do this without your help!
Please consider giving generously to ROCLA! 
Suggested donations: Student: $30; Member: $50; Patron: $75.
We are proud that we now provide ROCLA's members and friends with an expanded quarterly newsletter that covers many more Latin American countries and timely issues such as climate change, migration and cultural change. Its new online user-friendly format gives our editor much greater flexibility to include varied in-depth articles with more photos and illustrations. Our newsletter designer/webmaster has also brought ROCLA firmly into the 21st century by greatly increasing our presence on social media and upgrading and expanding our website. Both of those efforts have significantly increased ROCLA's online following, our program participation and responses to urgent action alerts…
Our members are our most important resource for financial support and we need you more than ever! We ask that you generously contribute now so that ROCLA can continue its work in the future. We look forward in 2022 to celebrating with you all at a special Rice & Beans Dinner, presenting new programs, increasing our support for democracy efforts in Latin America and the Caribbean, and providing regular action opportunities to fight for justice! We extend a grateful THANK YOU to all those who have supported us throughout ROCLA's nearly 50-year existence. 
–The ROCLA Steering Committee
Become a ROCLA Member
Please consider giving generously to ROCLA so we can ensure a future that allows us to inform and support the efforts of those in Latin America and the Caribbean.
Donate below or send your tax-deductible check made out to MJ/ROCLA to: Kathy Goforth, 45 Lynbrook Drive, Rochester, NY 14609.
become a ROCLA monthly sustainer
Becoming a ROCLA Monthly Sustainer provides reliable support for our monthly programs and events. As a Sustainer, your donation will renew and your credit or debit card will automatically be billed.
Remembering Jim Goodman: Reporter Extraordinaire and Friend of ROCLA
by Grania Marcus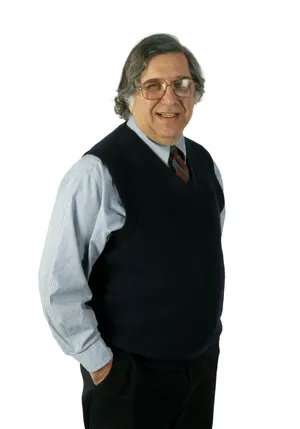 Many ROCLA members are familiar with Jim's excellent reporting for more than 25 years for the Rochester Democrat & Chronicle. When Jim suddenly passed away from heart failure in early July, we lost a friend who always stood up for the voiceless and relentlessly sought and reported the truth. We mourn his loss as an extraordinarily gifted and dedicated reporter, a passionate voice for changing US mmigration policy, and as a caring friend.
When Jim began writing incredibly well-researched articles on immigration policy and immigrant rights issues from the perspective of immigrants themselves for The Progressive Magazine, after he retired from the Democrat & Chronicle, those of us involved in immigrant rights became Jim's close contacts and friends. Jim would check in with us about the latest local actions and updates, pick our brains about them, and attend press conferences, and we would contact him with important updates. Each time Jim published a new Progressive article, he would faithfully send it to several ROCLA members. He also began regularly attending ROCLA's monthly programs and at times helped us find presenters. As ROCLA's newsletter editor, I was honored to get to know Jim as part of his immigrant rights "network" over the years, and I included one of Jim's excellent articles in nearly every newsletter.
At Jim's memorial, many of his colleagues, friends and family members fondly remembered Jim for "his passion for society's underdogs, his Columbo-like questioning in interviews, his resolute and reliable accuracy," his quiet sense of humor, his integrity and even his messy work desk, which, humorously, was depicted on his Memorial program. For more about Jim's life and work, see Gary Craig's obituary of Jim here.
Thank you to generous donors to PfP Friendshipment to Cuba
by Vic Vinkey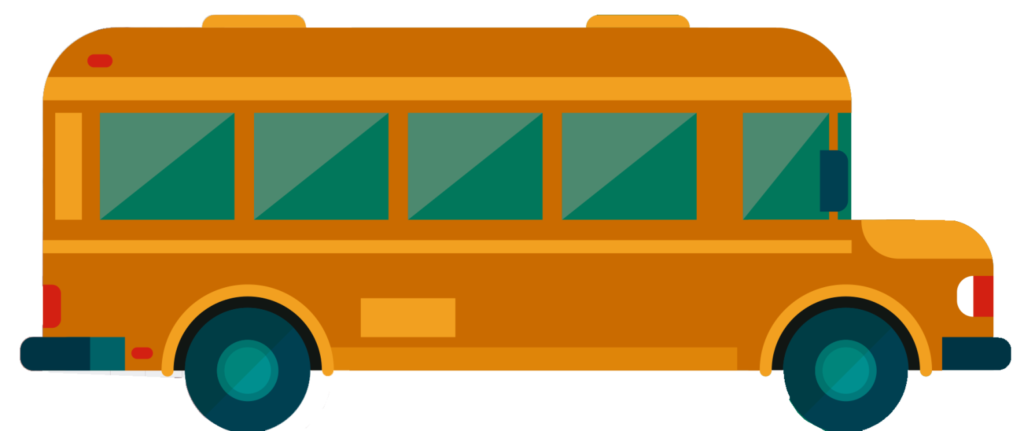 Thanks to the many people who watched the Zoom presentation introducing the Pastors for Peace 32nd Friendshipment to Cuba. We are pleased to report that Rochester area residents donated a total of $2661 to this mission to build bridges of friendship with Cuba, provide material support, and challenge the continuing US Embargo of this small nation.
This is the 31st Friendshipment to Cuba that ROCLA has supported. Since 1992, we have challenged the economic warfare of the United States by sending aid of all sorts ranging from school buses, to medical equipment and medicines, and several of us have traveled to Cuba to report back on current conditions. Your support has been critical to this continuing effort.
Labor Film Festival going on Now!
by Marilyn Anderson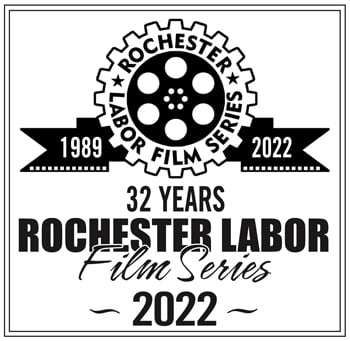 For many years, ROCLA has been a Rochester Labor Film Series sponsor –  the longest running labor film program in the US – along with many Rochester area labor unions, educational institutions and businesses. ROCLA continues that support this year for the 32nd Annual Series. Often, the Film Series has screened a film about a Latin American subject or of a L.A. director or cast. That was not possible this year. But the line up of films that will be shown will educate, inspire and entertain.
For ROCLA's Series support, we receive  brochures and tickets that allow free admission to the Labor films. At each film, I will be in the lobby handing them out to ROCLA members.
Over these 32 years, hundreds of films have been shown, many classics and others from numerous sources. Go to the website: RochesterLabor.org and click on 2022 Labor Film Series. You can check out the content of all the other years, as well as details about this year's films.
As always, the program will be held at the Dryden Theater of George Eastman Museum, 900 East Avenue, Rochester. On September 2, the first film shown was "Made in Bangladesh," which recounts the experience of women garment workers and describes their efforts to form a union.
Rice & Beans Celebration in 2022-23!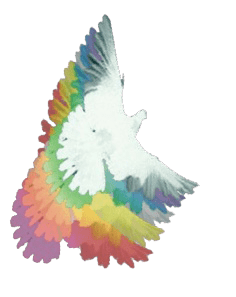 It's time to celebrate our members and ROCLA's accomplishments! So we have finally been able to set the date for the 2022-23 Rice & Beans 50th Anniversary Dinner and Celebration, June 23, 2023. Save the date!
We have decided to honor Dan Kovalik with the International White Dove Award, and were very fortunate to also have Dan as a speaker for our September program. Dan is a human rights lawyer, internationally-known author of many articles and several books on US policy in Latin America, and producer of a recent documentary on Nicaragua. 
Given that Covid has decreased (but not ended) in our area, we will be deciding where to hold the Rice & Beans Dinner and what type of celebration we would like that is safe for our members and friends. The Steering Committee welcomes your ideas about celebrating the 2022-23 Rice and Beans dinner and fundraiser. Share your suggestions with Tom Ward.
CALL NOW to Restore Asylum!!
Did you know that the pandemic is STILL being used as justification for refusing, detaining, and expelling asylum-seekers at the U.S.-Mexico border? After almost three years, the Centers for Disease Control and Prevention (CDC) has revoked Title 42! Unfortunately, the courts have kept it in place. And now, anti-immigrant political leaders want to ensure that Title 42 continues to restrict asylum at the border, and are pushing negative amendments to extend Title 42 through Congress.
Title 42 does not deter those seeking safety in the United States, but only pushes them into more dangerous circumstances–as we can see in the horrific tragedy of 53 migrant lives lost in the back of a tractor trailer in San Antonio, Texas. It simply isn't true that U.S. Customs & Border Protection (CBP) does not have the capacity to process asylum-seekers in a safe and orderly manner at the border. We can't let these bills or amendments pass and let the cruelty continue at the border. It is more urgent than ever to speak up about ending Title 42. We are asking you to join grassroots activists around the country and our partners at the Interfaith Immigration Coalition and the Welcome With Dignity campaign.
CALL YOUR SENATORS AND REPRESENTATIVES! It is important to call both to express your support for ending Title 42 once and for all! Find the contact information for your member of Congress here, call their DC office, and use the sample script here:
"Hello, My name is [NAME], and as your constituent from [CITY, TOWN, STATE, ZIP CODE], I welcomed the CDC's announcement to end the inhumane policy known as Title 42. But now I am deeply disturbed to see that Title 42 has been kept permanently in place by the courts, and that some Congressional representatives want to keep it in place indefinitely by passing standalone bills or amendments to must-pass legislation. I urge Representative/ Senator [YOUR REP'S/ SENATOR'S LAST NAME] to oppose any and all legislative efforts designed to keep Title 42 in place and block access to asylum. By saying no, Representative/ Senator [YOUR REP'S/SENATOR'S LAST NAME] can help U.S. policy move towards welcoming children, men, women, and families fleeing violence to our country and away from cruelty. Thank you for your time."
In this section we publish personal narratives, opinions, or creative work of Latin Americans or from members of the Latinx diaspora. We prefer that these articles be from directly affected people working for justice in Latin America or Latinx people fighting for change in the US, such as for immigrant rights. However, articles from those working in solidarity with directly affected organizations and individuals in the US and Latin America will also be considered. Articles can be in English or Spanish. Contact our Newsletter Editor if you or someone you know would like to submit an article or other work: graniamarcus@rocla.org. Thank you! 
Important New Book!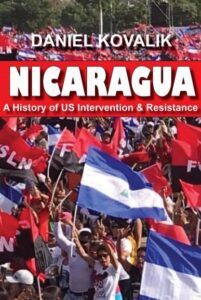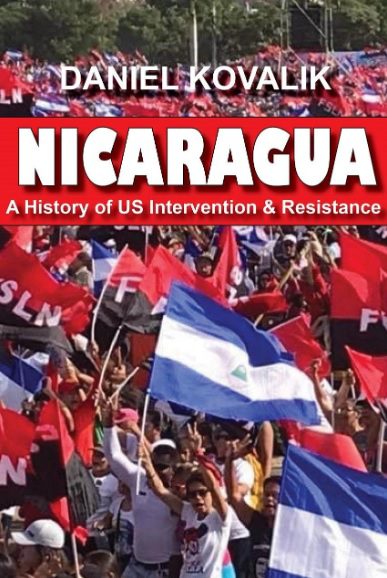 Daniel Kovalik, Nicaragua: A History of US Intervention and Resistance, Clarity Press (2022)
I have written this book to explore the pernicious nature of US engagement with Nicaragua from the mid-19th century to the present in pursuit of control and domination rather than in defense of democracy as Washington has incessantly claimed. In turn, Nicaraguans have valiantly defended their homeland, preventing the US from ever maintaining its control for long.
In this section, ROCLA's newsletter editor has chosen timely and important articles highlighting political, economic and justice stories about various Latin American countries. We select a wide range of current news for you to learn more about the important events in Latin America and the Caribbean, but we undoubtedly didn't locate some too. We welcome our readers' suggestions for articles and research we may have missed. Please send your suggestions with links to the content if it is online, to graniamarcus@rocla.org.
Your Title Goes Here
Latin America 🌎
Blanco Narkys, ALBA-TCP Summit rejects exclusion and discrimination, Ultimas Noticias, May 27, 2022.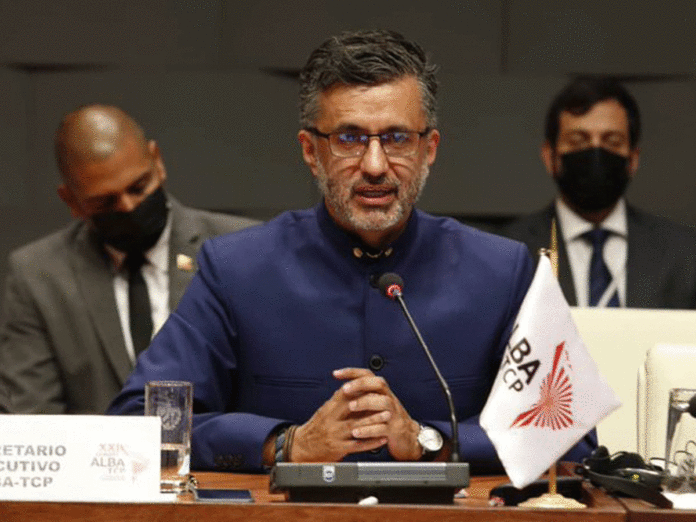 A forceful rejection of the exclusion of Cuba, Venezuela and Nicaragua from the next Summit of the Americas, organized by the United States, was expressed today by the member countries of ALBA-TCP.
Continue to full article at Ultimas Noticias 
Lucía Cholakian Herrera, "The Condor Trials: Transnational Repression and Human Rights in South America (Review)," NACLA, July 29, 2022.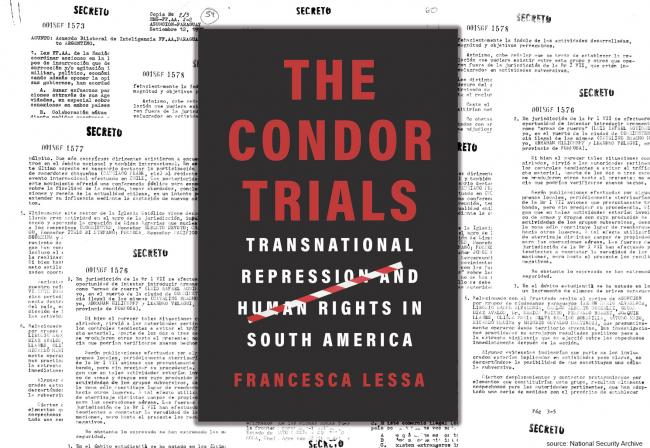 Francesca Lessa's book follows the trials of perpetrators of The Condor Plan, the transnational network of state agents that used torture and violence against the Latin American left during the 1970s.
Continue to full article at NACLA 
José Luis Granados Ceja, "Venezuela and Colombia Appoint Ambassadors in Effort to Reestablish Diplomatic Relations," August 15, 2022.
The Maduro government named a new board of directors of Monómeros after Petro made the decision to return the company.
Brazil 🇧🇷
Francisco Dominguez, "The Stakes in Brazil's Election Couldn't Be Higher," Tribune, August 25, 2022
Ahead of October's election, with leftist Lula leading the polls, fears are rising of a Bolsonaro coup – meaning it's the entirety of Brazil's democracy at stake.
Continue to full article at Tribune 
Tom Phillips, "'Bolsonaro's to blame': Indigenous rights leader on crisis in Brazil", The Guardian, August 30, 2022.
Jair Bolsonaro's calculated sabotage of Indigenous and environmental protections has exposed Brazil's Native peoples to the most dramatic crisis in their history, the country's most famous living explorer has said.
Continue to full article at The Guardian 
Constance Malleret, "Record number of Indigenous candidates take part in Brazil elections," The Guardian, August 28, 2022.
As attacks on Indigenous people escalated under Bolsonaro, 181 candidates who identify as Indigenous are running for office.
Colombia 🇨🇴
Jessica Garcia, "Territorial Dispossession, Silence and Resistance in Bajo Calima, Witness for Peace Solidarity Collective, May 5, 2022
On April 9, as members of Witness for Peace Solidarity Collective, we visited the communities that form part of the Community Council of the Lower Calima River Basin (San Isidro, Trojita, Las Colonias, Ceibito, Guadual, Las Brisas, La Esperanza, Villa Estela, La Estrella, El Crucero), in the rural area of Buenaventura,Valle del Cauca. There we saw and felt the shocking silence in the communities. Homes are now empty as a result of the forced displacement that is slowly tearing apart the territory of Bajo Calima. This violence takes place under the indifferent gaze of the State.
Continue to full article at Witness for Peace Solidarity Collective 
Ailbhe Smythe, 'Cristina Villarreal Velásquez and Ana Cristina González Vélez,' Time, May 23, 2022
To finally make abortion legal in Colombia despite the influence of the country's religious right, Ana Cristina González Vélez and Cristina Villarreal Velásquez had to think strategically from the get-go. They went straight to the place that was the obstacle, the Constitutional Court. They also knew the importance of ­having a broad-based social movement—­galvanizing women across the country to wear green handkerchiefs (which have become symbolic across the region of support for abortion access) and energetically claim their rights.
Continue to full article at Time 
Julie Turkewicz, "Colombia Election: Gustavo Petro wins the Colombian election, becoming the country's first leftist president," New York Times, June 19, 2022
For the first time, Colombia will have a leftist president.
Gustavo Petro, a former rebel and a longtime senator who has pledged to transform the country's economic system, has won Sunday's election, according to preliminary results, setting the third largest nation in Latin America on a radically new path.
Cuba 🇨🇺
Brian Becker, Host, "Cuba Against the Empire: Biden Retains Trump's Disastrous Policy (Interview with Manolo de los Santos), The Socialist Program, August 10, 2022.
Chile 🇨🇱
Jon Lee Anderson, Can Chile's Young President Reimagine the Latin American Left, The New Yorker Magazine, June 6, 2022.
Gabriel Boric promises sweeping social change. In a nation of duelling political extremes, he'll need to sell his vision not just to his opponents but also to his allies.
Continue to full article at The New Yorker 
El Salvador 🇸🇻
Jorge E. Cuellar, "No One is Safe in Bukele's Gang War," Nacla, June 23, 2022.
Now in its third month, El Salvador's state of exception rolls on with no end in sight. The protracted emergency, which has thrown all constitutional guarantees aside, began after the gangs—MS-13 and Barrio 18—unleashed a homicide wave at the end of March that left 87 people dead in the quick span of 72 hours. The government responded with a forceful crackdown that has since detained more than 40,000 Salvadorans, the vast majority of whom have little to do with gang activity. According to the human rights group Cristosal, at least 18 people have been killed in custody.
Continue to full article at Nacla 
Emily Green, "A Woman Just Got 50 years for Murder after her Pregnancy Ended," Vice News, July 6, 2022.
A judge in El Salvador sentenced a woman to 50 years in prison after she suffered an obstetric emergency and lost her fetus in the ninth month of pregnancy, according to reproductive rights activists. She was found guilty of homicide.
Continue to full article at Vice News 
Vanessa Busch, "El Salvador Gangs: State of Emergency Extended Again", BBC News, July 20, 2022.
El Salvador's government has extended a controversial state of emergency by another month for a fourth time.
The special measures were declared in March to combat rampant gang violence.
Since then, 46,000 people have been arrested on suspicion of belonging to gangs in the country of 6.5m people.
Continue to full article at BBC News 
Roman Gressier, "Accused Without Evidence, Don Paco died in Jail," El Faro English, September 2, 2022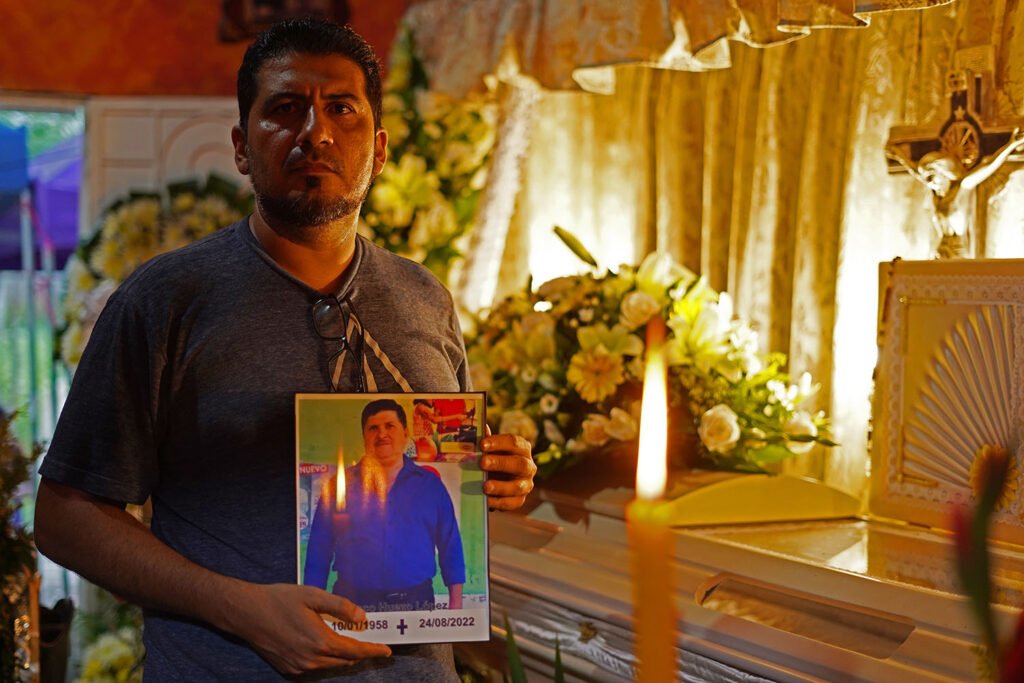 "They'll interview you, and if you've done nothing wrong, then you'll go home," a police officer told Francisco Huezo López, 64, at his house in La Reina, Chalatenango. It was 6:30 in the evening on June 27, 2022, three months into El Salvador's state of exception. Two months after he arrived at the police station, the burly man's body was returned to his family with a blow to the head and bruises on his right cheek, arms, and feet. He had died in Mariona Prison on August 24.
Guatemala 🇬🇹
"Migrant Tragedies Accumulating in Small Guatemalan Town," La Prensa Latina, July 17, 2022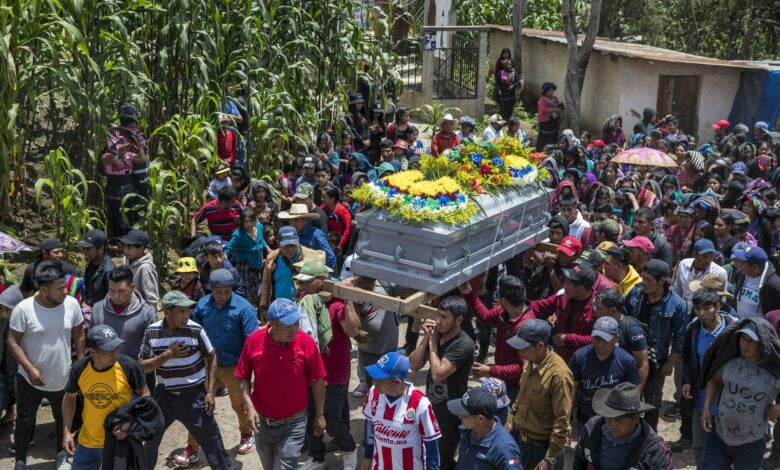 A small indigenous town in western Guatemala is dealing with five migrant tragedies on a sad weekend during which the bodies of three minors and two sisters who died while seeking the "American Dream" were repatriated.
Honduras 🇭🇳
Jared Olson, "Slain Honduran Activist's Daughter Seeks Criminal Probe," Al Jazeera, July 18, 2022
A petition for a criminal probe against the Dutch state-run development bank FMO has been filed in the Netherlands for alleged complicity in bloodshed in Honduras.
Continue to full article at Al Jazeera 
Francesca Volpi, "'I couldn't have the baby': Honduras' poor suffer most from draconian abortion laws," The Guardian, June 30, 2022.
It is a secret that spreads by word of mouth in poor neighbourhoods across Honduras; where to buy the pills, how to use them without being discovered, what to say if you have to go to the hospital. Blunt objects, herbal infusions, plant medicine all become tools of a deadly trade in illegal abortions when no other option exists.
Mexico 🇲🇽
Daniella Burgi-Palomino and Yadira Sánchez-Esparza, "#HastaEncontrarles: The Uphill Battle to Justice for Mexico's Disappeared," LAWG, May 2022
As of May 16, 2022, there are over 100,000 officially registered cases of disappearances Mexico. The Movement for the Disappeared in Mexico (Movimiento por Nuestros Desaparecidos en México), a group of over 80 family collectives across the country, believe the actual number of disappearances is much higher. And while there has been some progress in advancing the investigation of high-profile cases like the disappearance of the 43 students from the Ayotzinapa rural teacher's college under President Andrés Manuel López Obrador, there is still a long way to go in obtaining justice for the other tens of thousands (and soon to be hundreds of thousands) disappeared. LAWG continues to accompany the Movimiento and Mexican NGOs at this crucial juncture. We work to highlight their continued struggle for justice by supporting families of the disappeared and calling on our own government to back their fight.
Continue to full article at LAWG 
Associated Press, "6 of the 43 missing Mexican students were turned over to the army, official says," NPR, August 27, 2022
Six of the 43 college students "disappeared" in 2014 were allegedly kept alive in a warehouse for days then turned over to the local army commander who ordered them killed, the Mexican government official leading a Truth Commission said Friday.
Julia Ainsley, Didi Martinez, and Jacob Soboroff, "4 migrant parents file lawsuit alleging Trump's child separation policy traumatized them," NBC News, July 25, 2022.
The filing marks a change in strategy for the families who previously sought a settlement with the Biden Justice Department only to have those negotiations fall apart last fall.
ROCLA MISSION STATEMEMT
Founded in 1973, the Rochester Committee on Latin America (ROCLA) seeks to build bridges between the Rochester, New York community and the people of Latin America. Through its speakers, films, newsletters, and urgent actions, ROCLA educates residents about the culture, economics and politics of the countries of Central and South America, Mexico and the Caribbean, and the ways U.S. policies impact the lives of their people. ROCLA also supports directly affected groups and solidarity organizations that are fighting for justice and human rights in the global south and the United States. ROCLA encourages its members and the Rochester community to advocate for U.S. policies that support human rights and reverse the often-oppressive history of U.S. involvement in Latin America. ROCLA stands with Latin American diaspora communities and ally organizations in the United States in advocating for farmworker rights, a fair and humane immigration system, and racial justice.
Steering Committee: Marilyn Anderson, Kathy Goforth, Grania Marcus, Arnie Matlin, Richard Rosen, Vic Vinkey, Tom Ward, Wesley Costa de Moraes. Emeritus: Gail Mott, Bob Kaiser
Website: Maryann Reissig; Editor: Grania Marcus