ROCLA Winter 2022-2023 Newsletter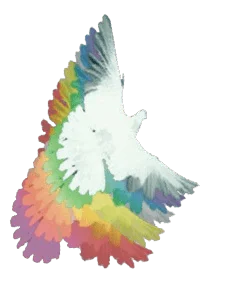 Rocla's 50th Anniversary Rice & Beans Celebration!
Come and Celebrate!
June 23, 2023
5-8:30 PM
Roundhouse Lodge in Genesee Valley Park
Featuring
2023 International White Dove Award Winner DAN KOVALIK, internationally known author and human rights lawyer who will share his decades of work in opposition to US policy in Latin America
2023 Local White Dove Award Winner Richard Rosen
Great music by the Trinidad and Tobago Steel Drum Band and Alma de Mexico, a Mexican folkloric dance group
Delicious food!
Special advocacy actions to participate in
And much more!
Stay tuned for ticket and registration information and more details…
To volunteer to help decorate, set up or clean up, contact Kathy Goforth.
Join or Renew Your Membership and Help ROCLA Thrive!
Become a ROCLA Member
Please consider giving generously to ROCLA so we can ensure a future that allows us to inform and support the efforts of those in Latin America and the Caribbean.
Donate below or send your tax-deductible check made out to MJ/ROCLA to: Kathy Goforth, 45 Lynbrook Drive, Rochester, NY 14609.
become a ROCLA monthly sustainer
Becoming a ROCLA Monthly Sustainer provides reliable support for our monthly programs and events. As a Sustainer, your donation will renew and your credit or debit card will automatically be billed.
Take Cuba off the State Sponsors of Terrorism List!
Cuba is facing one of the worst economic crises in its history. The Cuban people are facing shortages of clean water, medicine, and medical equipment, and the price of food has skyrocketed.   At the same time, it is nearly impossible for U.S. humanitarian and faith organizations to provide humanitarian aid to the Cuban people. The main obstacle is the fact that Cuba is on the State Department's "State Sponsors of Terrorism List."   Because banks fear running afoul of U.S. anti-terrorism laws and regulations, it can take years for groups to get much-needed aid and finances into the country.
President Obama removed Cuba from the list in 2015 as the initial step to opening up diplomatic relations. But in January of 2021, weeks before the Trump administration left office, Secretary Pompeo placed Cuba back on the list with devastating effects for the Cuban people. Private businesses and entrepreneurs who were thriving under the opening of restrictions were decimated.  Almost immediately, our partners faced shortages of critical items such as food, medicine, and other lifesaving essentials. For many Cubans, the situation has now become so unbearable they are selling all they own and risking their lives to migrate to the US. Almost 300,000 Cubans have migrated – our policy is one of the root causes of that migration.  
Cuba continues to make international commitments to combat terrorism, has ratified numerous international counterterrorism conventions, and has signed a bilateral agreement with the United States on counterterrorism. Cuba has worked with the U.S. on other efforts as well and provided access to Cuban air space so the US could deliver aid to the Haitian people. Cuba has been lauded by the Colombian government for its help with their peace negotiations. Cuba should not be on the State Sponsors of Terrorism list.
In this section we publish personal narratives, opinions, or creative work of Latin Americans or from members of the Latinx diaspora. We prefer that these articles be from directly affected people working for justice in Latin America or Latinx people fighting for change in the US, such as for immigrant rights. However, articles from those working in solidarity with directly affected organizations and individuals in the US and Latin America will also be considered. Articles can be in English or Spanish. Contact our Newsletter Editor if you or someone you know would like to submit an article or other work.
Our Perspectives writer in this issue is Ruby Morris, a senior at SUNY Geneseo. She majors in Sociology and Sustainability Studies and serves as President of Geneseo Peace Action. Ruby traveled to Nicaragua in January 2023 with a women's delegation and describes the impacts her trip has had on her life. (Ed.)
Ruby Morris, "Living Simply Does Not Mean Living with Less," March 2023
.
People often say that to gain the true experience and understanding of someone's culture and lifestyle, you must see it with your own eyes. After my trip to Nicaragua in January of 2023, I can wholeheartedly attest to the truth in this statement.
Currently residing on a university campus in Geneseo, New York, I am constantly surrounded by the common themes of individualism and educational privilege. It seems the majority of students I am surrounded by are currently experiencing different cultures and perspectives for the first time by pursuing higher education. Leaving their homes, their comfort and their norms, students here have had to adapt to living in a communal environment where we all share at least one common goal: obtaining a degree.
I wish to be able to explain to all my fellow students on SUNY Geneseo's campus the true meaning of a communal environment. If someone were to ask, I would say: take a trip to Nicaragua, you will find it there.
The immediate culture shock of entering a country where free education exists was an incredible feeling. I was able to look at the youth we passed on the streets or in shops and think of their parents, who will avoid the struggle of finding funds, and the youth themselves, will not have to take out thousands of dollars in loans to pay for higher education. Those living in Nicaragua can attend preschool to graduate school free of charge—something that seems like a faraway dream for those living in the United States.
It is a comforting feeling to be in a place with free education; there is the immediate feeling that the people and the youth specifically are cared for and their minds are appreciated. This feeling alone propelled my admiration of Nicaragua, however, when paired with free healthcare, it was put over the edge. Coming from a country where I have to worry about finding a specific dental office that will take my insurance, stressing over student loans, and feeling very isolated from others who exist in different socioeconomic statuses, Nicaragua brought me clarity and light to a stressful time in my life.
Ruby Morris
Ruby with workers and patients at the Casa Materna in El Sauce, Nicaragua.
I am a senior, graduating in May with a degree in Sociology and Sustainability Studies. Fortunately for me, I was able to explore both of these subjects in depth during my time in Nicaragua.
The delegation titled Women in Nicaragua: Power and Protagonism, was a project created by AFGJ-Nicaragua Network and Casa Ben Linder. They gathered up about 25 individuals ranging from ages 8 to 80. I was able to hear stories from those residing in cities extending from Halifax to Berkeley to Washington DC. I got to hear of other university students' experiences in other parts of the country, as well as the meaning of motherhood in an ever-changing world.
The local Nicaraguan women, however, were the stars of my trip. Hearing their stories, understanding the political, social, and emotional world they live in, and how they adapt to societal changes prompted by the dynamic world of Nicaragua was truly inspiring.
The idea of community came full circle when we were able to meet several union workers: the union of self-employed workers, the union for health care workers, the large portion of the workforce being represented by women entrepreneurs. It showed me the dedication and commitment of those who had reached economic stability then dedicated themselves to helping others do the same.
While traveling throughout Managua, Carazo, Matagalpa, and Esteli, I was able to explore themes of agroecology, gender equity, feminism and minimalism, which all taught me how to exist in harmony with the environment while creating empowered human relationships. Through these themes came characteristics of resilience, hope, community, and extensive planning to help those most in need.
Luckily for me, I was also able to continue my travels to El Sauce (special thanks to the Matlin family for providing me with this opportunity). My good friend Magda Lanuza showed me around Leon on our way, a beautiful colonial city with an immense amount of culture and history.
My trip to El Sauce was centered around the Casa Materna there, supported in part by the Matlin family. Four women—Inés, Martha, Irene, and Maria—work day and night at the Casa Materna to care for the pregnant women who stay there prior to their birth. For those who do not know, a Casa Materna is a maternal waithome for women living in rural areas in the late stages of their pregnancy. This allows them to be in close proximity to the local hospital in case a problem arises. Alongside this, the pregnant women get to be in good company and take their pregnancy seriously while being in a relaxed state of mind, not having to worry about managing a household or their life outside of the city.
I had the privilege and pleasure to speak with all four women who are employed by the Casa Materna; they dedicate a majority of their time to the care of the women who are in a state of need.
The communal aspect comes to the forefront of the conversation once again. There is a societal commitment from the city to make sure the women about to give birth have the safest and best opportunity to carry out a successful pregnancy. There is a large commitment from the local hospital to provide medical care to those in the Casa Materna. Local doctors visit the waithome to provide check ups and make sure all parties involved (the mother and the baby) are healthy. The mothers will, when ready, head to the hospital to give birth in a safe and controlled environment.
Rosa Amelia, the mayor of El Sauce, has also dedicated significant amounts of time to these future mothers and their babies. Her office was open to the public, surrounded by nature and smiling faces of children running around. All levels of the community were working together, in harmony, to ensure a safe and healthy pregnancy and delivery for the women who are less privileged.
All in all, I have learned a lot that I hope to bring back to my campus community. The United States has a lot to learn from Nicaragua. With a population just under seven million, they continue to persevere under difficult circumstances, and with consistent smiles on their faces. I was beyond impressed by what it means to be a part of a community, to be cared for by those in power, and how living in harmony with the environment serves as a pathway to a sustainable future. My biggest takeaway from my experience was that living simply does not mean living with less.
In this section, ROCLA's newsletter editor has chosen timely and important articles highlighting political, economic and justice stories about various Latin American countries. We select a wide range of current news for you to learn more about the important events in Latin America and the Caribbean, but we undoubtedly didn't locate some too. We also welcome our readers' suggestions for articles and research we may have missed. Please send your suggestions with links to the content if it is online, to graniamarcus@rocla.org.
These articles cover immigrant families with young children who do dangerous work to help their families, or that live in difficult and unsuitable circumstances because of their families' immigration status. In future issues, we will cover important work immigrants are doing to create better lives for themselves and their children, including union organizing, lobbying to pass workplace safety laws, and forming food cooperatives.
Hannah Dreier, Alone and Exploited, Migrant Children Work Brutal Jobs Across the U.S., The New York Times, February 25, 2023.
Hannah Dreier traveled to Alabama, Florida, Georgia, Michigan, Minnesota, South Dakota and Virginia for this story and spoke to more than 100 migrant child workers in 20 states.
Continue to full article at The New York Times 
Melissa Sanchez and Maryam Jameel, Death on a Dairy Farm, ProPublica, February 27, 2023.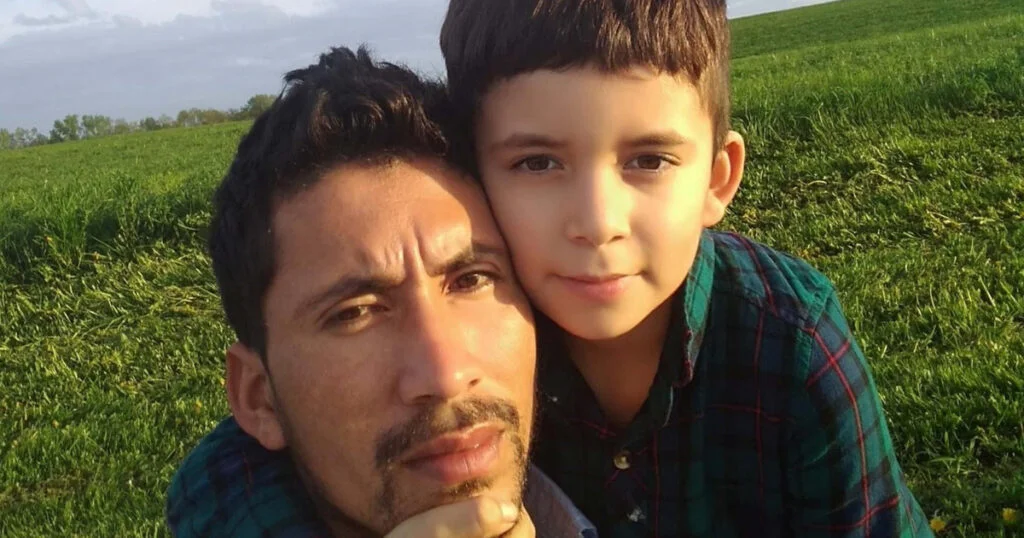 When an 8-year-old Nicaraguan boy was run over on a Wisconsin dairy farm, authorities blamed his father and closed the case. Meanwhile, the community of immigrant workers knows a completely different story.
Continue to full article at ProPublica 
Maria Sacchetti and Lauren Kaori Gurley, A Cleaning Company Illegally Employed a 13-year-old. The Family is Paying the Price, The Washington Post, March 3, 2023.
At 13, she was too young to be cleaning a meatpacking plant in the heart of Nebraska cattle country, working the graveyard shift amid the brisket saws and the bone cutters. The cleaning company broke the law when it hired her and more than two dozen other teenagers in this gritty industrial town, federal officials said.
Argentina's 'White Gold': Will its Lithium Boom End Badly? AlJazeera, March 16, 2023.
How a battle over mineral resources in Argentina could determine the fight against global warming.
Argentina is home to huge reserves of lithium, a light metal used in electric batteries that is likely to be vital for reducing our reliance on planet-warming fossil fuels.
But those reserves lie beneath the vast Andean salt plains – a unique ecosystem stretching between Argentina, Bolivia and Chile that Indigenous communities are desperate to protect from a mining boom.
Sergio Queiroz, Brazilian Researchers Find "Terrifying" Plastic Rocks on Remote Island, Reuters, March 15, 2023
The geology of Brazil's volcanic Trindade Island has fascinated scientists for years, but the discovery of rocks made from plastic debris in this remote turtle refuge is sparking alarm.
ROCLA MISSION STATEMEMT
Founded in 1973, the Rochester Committee on Latin America (ROCLA) seeks to build bridges between the Rochester, New York community and the people of Latin America. Through its speakers, films, newsletters, and urgent actions, ROCLA educates residents about the culture, economics and politics of the countries of Central and South America, Mexico and the Caribbean, and the ways U.S. policies impact the lives of their people. ROCLA also supports directly affected groups and solidarity organizations that are fighting for justice and human rights in the global south and the United States. ROCLA encourages its members and the Rochester community to advocate for U.S. policies that support human rights and reverse the often-oppressive history of U.S. involvement in Latin America. ROCLA stands with Latin American diaspora communities and ally organizations in the United States in advocating for farmworker rights, a fair and humane immigration system, and racial justice.
Steering Committee: Marilyn Anderson, Kathy Goforth, Grania Marcus, Arnie Matlin, Richard Rosen, Vic Vinkey, Tom Ward, Wesley Costa de Moraes. Emeritus: Gail Mott
Website: Maryann Reissig; Editor: Grania Marcus