ROCLA Fall 2021 Newsletter
Join or Renew Your Membership and Help ROCLA Thrive!
Dear friends,
COVID-19 has posed great challenges to the Rochester Committee on Latin America (ROCLA) since 2020, but it has also spurred us to grow, change and create!
Throughout 2020-2021, ROCLA's committed all-volunteer Steering Committee, led by our new Convener, worked hard to provide informative and wide-ranging programs to our growing audiences. Using Zoom has provided the opportunity to present our audiences with on-the-ground current programs about Bolivia, Brazil, Chiapas, Nicaragua, Cuba, Ecuador, Guatemala, Honduras, Haiti, and Chile. Zoom has also allowed us to include many more Latin Americans in our speaker lineup. We have also been able to invite the Latin America Solidarity Committee (LASC) of Buffalo to co-sponsor presentations with ROCLA, and include LASC's members and friends in our program audiences, leading to greater participation, livelier discussions, and growth in our outreach to other organizations.
Unfortunately, COVID's impact on ROCLA's financial health has not been as positive. In 2020 and 2021, we were unable to hold our major annual Spring fundraiser, the Rice & Beans Dinner, reducing our budget considerably. And we have all missed enjoying your company, our keynote speakers and a great dinner! Our costs for monthly speakers' honoraria and technical support remain the same, and we would like to rebuild and increase our historic support for solidarity, immigrant and Latin American civil society groups fighting for justice in the US and Latin America. However, we can't do this without your help!
Please consider giving generously to ROCLA! 
Suggested donations: Student: $30; Member: $50; Patron: $75.
We are proud that we now provide ROCLA's members and friends with an expanded quarterly newsletter that covers many more Latin American countries and timely issues such as climate change, migration and cultural change. Its new online user-friendly format gives our editor much greater flexibility to include varied in-depth articles with more photos and illustrations. Our newsletter designer/webmaster has also brought ROCLA firmly into the 21st century by greatly increasing our presence on social media and upgrading and expanding our website. Both of those efforts have significantly increased ROCLA's online following, our program participation and responses to urgent action alerts…
Our members are our most important resource for financial support and we need you more than ever! We ask that you generously contribute now so that ROCLA can continue its work in the future. We look forward in 2022 to celebrating with you all at a special Rice & Beans Dinner, presenting new programs, increasing our support for democracy efforts in Latin America and the Caribbean, and providing regular action opportunities to fight for justice! We extend a grateful THANK YOU to all those who have supported us throughout ROCLA's nearly 50-year existence. 
–The ROCLA Steering Committee
Become a ROCLA Member
Please consider giving generously to ROCLA so we can ensure a future that allows us to inform and support the efforts of those in Latin America and the Caribbean.
Donate below or send your tax-deductible check made out to MJ/ROCLA to: Kathy Goforth, 45 Lynbrook Drive, Rochester, NY 14609.
become a ROCLA monthly sustainer
Becoming a ROCLA Monthly Sustainer provides reliable support for our monthly programs and events. As a Sustainer, your donation will renew and your credit or debit card will automatically be billed.
Sign the petition: Demand that the Biden Administration HALT all deportations to Haiti
Join us in demanding that the Biden Administration HALT all deportations, end Title 42 immediately, and extend Temporary Protected Status for Haiti.
Unbordering Migration in the Americas: Causes, Experiences, Identities
September 7, 2021
The Andrew W. Mellon Foundation has awarded the University of Rochester one of its prestigious grants for a Sawyer Seminar on the Comparative Study of Cultures, to support the project "Unbordering Migration in the Americas: Causes, Experiences, Identities."
The interdisciplinary seminar series will explore neglected but vital aspects of human migration in the Western hemisphere, considering the political, social, and economic circumstances of migration to and within the Americas over time.
Invitation to Metro Justice Virtual Annual Dinner October 23, 7:00 PM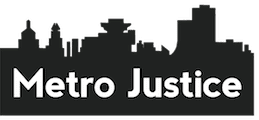 You are cordially invited to Metro Justice's 2021 Annual Dinner! For decades, the Annual Dinner has been one of our biggest and most beloved event of the year: a celebration of the work done so far, a time to inspire for the work yet to come, and an opportunity to bring together the local progressive community. It's also a critical fundraiser that keeps us independent and truly grassroots. As the COVID-19 pandemic continues, we've opted again to host the Annual Dinner as a virtual event!
Rochester Screening of New Documentary Film – Voices from the Barrens: Native People, Blueberries and Sovereignty
Thursday, November 18 in Theatre 1 at 7:00 PM
Saturday, November 20 at 3:00 PM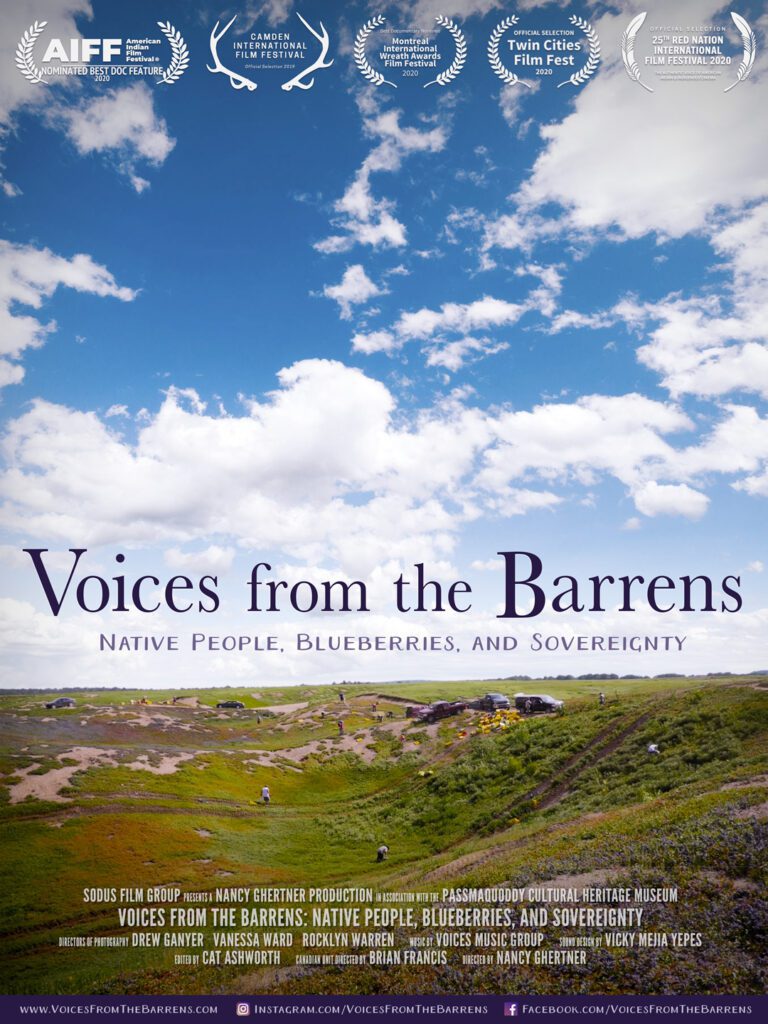 ROCLA member Nancy Ghertner's new documentary film, "Voices from the Barrens: Native People, Blueberries and Sovereignty," documents the wild blueberry harvest of the Wabanaki People from the USA and Canada and will be shown locally at the Little Theater in Rochester as part of the Little's One Take Documentary series in November. Nancy's previous film, "After I Pick the Fruit," depicted the lives of immigrant women farmworkers and was screened by ROCLA in 2011. "Voices from the Barrens" focuses on the Passamaquoddy tribe's challenge to balance blueberry hand raking traditions with the economic realities of the world market, which favor mechanical harvesting. The documentary was released in 2020 and has been part of nine film festivals, and several PBS broadcasts during its premiere year. The screening at The Little will be its premiere in NY State.
In this section, ROCLA's newsletter editor has chosen timely and important articles highlighting political, economic and justice stories about various Latin American countries. We select a wide range of current news for you to learn more about the important events in Latin America and the Caribbean, but we undoubtedly miss some too. We welcome our readers' suggestions for articles and research we may have missed. Please send your suggestions with links to the content if it is online, to
graniamarcus@rocla.org
.
ROCLA MISSION STATEMEMT
Founded in 1973, the Rochester Committee on Latin America (ROCLA) seeks to build bridges between the Rochester, New York community and the people of Latin America. Through its speakers, films, newsletters, and urgent actions, ROCLA educates residents about the culture, economics and politics of the countries of Central and South America, Mexico and the Caribbean, and the ways U.S. policies impact the lives of their people. ROCLA also supports directly affected groups and solidarity organizations that are fighting for justice and human rights in the global south and the United States. ROCLA encourages its members and the Rochester community to advocate for U.S. policies that support human rights and reverse the often-oppressive history of U.S. involvement in Latin America. ROCLA stands with Latin American diaspora communities and ally organizations in the United States in advocating for farmworker rights, a fair and humane immigration system, and racial justice.
Steering Committee: Marilyn Anderson, Kathy Goforth, Grania Marcus, Arnie Matlin, Richard Rosen, Vic Vinkey, Tom Ward, Wesley Costa de Moraes. Emeritus: Gail Mott, Bob Kaiser
Newsletter Creator: Maryann Reissig; Editor: Grania Marcus