ROCLA FALL 2019 NEWSLETTER
Upcoming Programs and Events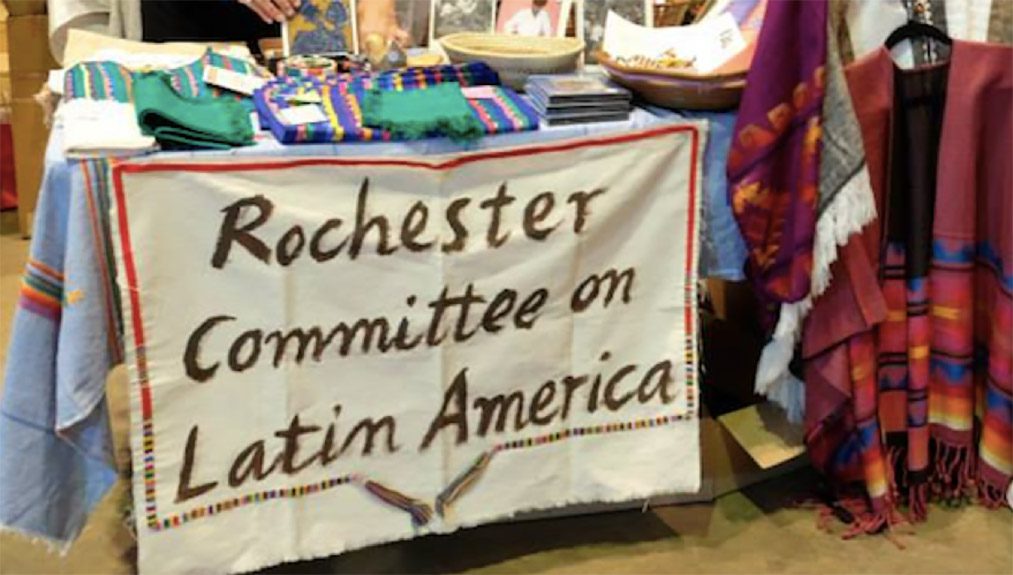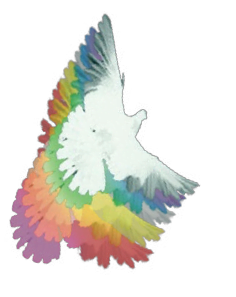 2020 CELEBRATION & FUNDRAISER
RICE AND BEANS ANNUAL GALA DINNER!
Friday April 17, 2020
ROCLA is excited to honor our 2019 International White Dove Award winners
Dr. Gabriel Hetland, author and solidarity activist in Venezuela
– and –
Scott Warren, No More Deaths humanitarian aid worker charged with felonies for aiding migrants in the desert
ROCLA Membership Drive
ROCLA is important and effective, and we need money to continue to do our work. It's unthinkable that the U.S. government will provide funds for ROCLA's work. That's because much of what we do is to oppose and try to change U.S. policy towards the nations and people of Latin America, including Latin Americans that are treated unfairly when they come to the U.S. Misguided U.S. foreign policy has caused great harm to millions of people in all of Latin America. Misguided U.S. immigration policy has done equal harm to people who are forced to come to the U.S. for safety and economic survival. Each year ROCLA turns to members and asks for donations. We hope you will do your share to keep ROCLA healthy and active.
A Tribute to Bob and Marilyn Kaiser
Anyone who is familiar with ROCLA will know Bob and Marilyn Kaiser, who have been long time dedicated members and supporters, and served for more than two decades on the steering committee. Over many years, they worked tirelessly to keep ROCLA in the forefront defending human rights, providing financial support to Latin American indigenous and solidarity groups, and educating Rochester communities on U.S. foreign policy in that region!
Marilyn served as our membership chairperson, secretary and as co-convener with Bob, and, until the last 3 years, the shepherd of mailing the quarterly newsletter. When Bob took a sabbatical in the 90s, he and Marilyn traveled extensively throughout Central America using public buses and transportation, and meeting the people of several Central America countries face to face. The mission they started in Guatemala, Guatemala Partners, still exists 24 years later. After Bob retired from his full time job as pastor of Gates Presbyterian Church, he and Marilyn organized and led delegations of parishioners to Mexico and Guatemala. Their dedication to social justice and love of the people of Latin America is heartfelt and undeniable.
Even after Marilyn had to leave the steering committee due to health issues, Bob continued on as convener, leading the organization with his calm, cool and peaceful demeanor, his terrific organizational skills, and especially his people skills. The words of our current secretary, Dr. Arnie Matlin, sum it up well: "I'll remember Bob's time as convener because he was a peacemaker. Not arrogant, not self-serving, but willing to step in when needed, calm people down, remind us that we couldn't spend more money than what we had available, and make the steering committee meetings, and ROCLA, work. We all respected him, and we always will." Founding ROCLA member Gail Mott said recently, "It was a significant day when Bob agreed to be convener, and even more significant when he agreed to continue long after he said he'd step down!" Bob's steadfast faithfulness helped build ROCLA and keep it robust.
On behalf of the steering committee and all ROCLA members, we wish Bob and Marilyn the very best of everything and cannot thank them enough for their dedication and for setting a high standard! We will miss them both.
Write for ROCLA's blog!
ROCLA is looking for guest bloggers! If you are interested in submitting a blog – we are happy to review and assist your writings!
help us communicate
Seeking up-to-date compelling articles about Latin America and the Latin American diaspora in the US that we can publish in the ROCLA newsletter.
Please send them to the newsletter Editor: graniamarcus@gmail.com
URGENT ACTION ON CUBA FROM THE LATIN AMERICAN WORKING GROUP!
Now is the time to make your voice heard on our right to travel to Cuba!
It's no secret that since Trump has been in office, the White House has completely undermined decades-long efforts to re-establish diplomatic ties with Cuba through aggressive rhetoric and rollbacks, unnecessary travel restrictions, and harsh sanctions. These measures have failed for over 50 years to affect any real change, hurting only ordinary Cubans caught in the middle of this policy mess.
But hope is not lost. There's new energy around travel legislation in both the Senate and the House. The potential for progress is real.
WHAT'S GOING ON?
On July 29, Sen. Patrick Leahy (D-VT) introduced the Freedom for Americans to Travel to Cuba Act of 2019 (S. 2303). The bill, which has 46 Democratic and Republican co-sponsors, would allow Americans to travel to Cuba "in the same way that they can travel to every other country in the world except North Korea, to which President Trump banned travel by executive order."
Rep. Jim McGovern (D-MA-2) and Rep. Tom Emmer (R-MN-6) introduced an identical bill in the House – H.R. 3960 with 19 additional bipartisan co-sponsors. "It's time for us to listen to the majority of Americans, Cuban-Americans, and Cubans who do not support the travel ban, and get rid of it once and for all," said Rep. McGovern.
TAKE ACTION!
Progress toward ending the travel ban has been threatened. In other words, Congress needs to hear your voice to restart it by passing these bills! Call Now!
We need you to make three quick and easy phone calls–one to each of the offices of your two senators and one to the office of your representative. [New York Senators Gillibrand and Schumer have both co-sponsored the Senate bill. However, none of the upstate Representatives has co-sponsored the House bill. Please also call these Senators to thank them. Editor]
 Here's a sample script:
"My name is _____, and I am a constituent from _____. I urge Representative ________ to co-sponsor H.R. 3960./I urge Senator ________ to co-sponsor S. 2303. An overwhelming majority of Americans favor unrestricted travel to Cuba. This administration's attempts to reverse advances made in engagement with Cuba, a country that poses no threat to our national security, are unwarranted. Cuba is progressing; and right now, we can help best by allowing U.S. citizens to travel there freely." 
We need the committed outreach of Cuba activists around the country contacting their senators and representatives to get them on board. If yours are already on the legislation (check out the co-sponsor lists at the links above), it still helps to call their office to thank them and to ask them to be active in promoting the travel bill. Make sure they are on the right side of history!
Venezuela:
"Trump and Venezuela," Excerpted from Colin Brineman, "A Tale of Two Policies: Trump's Hypocrisy and State Violence in Venezuela and Brazil," Center for Economic and Policy Research Blog, August 27, 2019.
ROCLA MISSION STATEMEMT
Founded in 1973, the Rochester Committee on Latin America (ROCLA) seeks to build bridges between the Rochester, New York community and the people of Latin America. Through its speakers, films, newsletters, and urgent actions, ROCLA educates residents about the culture, economics and politics of the countries of Central and South America, Mexico and the Caribbean, and the ways U.S. policies impact the lives of their people. ROCLA also supports directly affected groups and solidarity organizations that are fighting for justice and human rights in the global south and the United States. ROCLA encourages its members and the Rochester community to advocate for U.S. policies that support human rights and reverse the often-oppressive history of U.S. involvement in Latin America. ROCLA stands with Latin American diaspora communities and ally organizations in the United States in advocating for farmworker rights, a fair and humane immigration system, and racial justice.
Steering Committee: Marilyn Anderson, Kathy Goforth, Grania Marcus, Arnie Matlin, Esperanza Roncero, Richard Rosen, Vic Vinkey, Tom Ward. Emeritus: Gail and Peter Mott, Bob and Marilyn Kaiser
Newsletter Creator: Maryann Stopha Reissig; Editor: Grania Marcus