Cuba: Confronting COVID and the US Blockade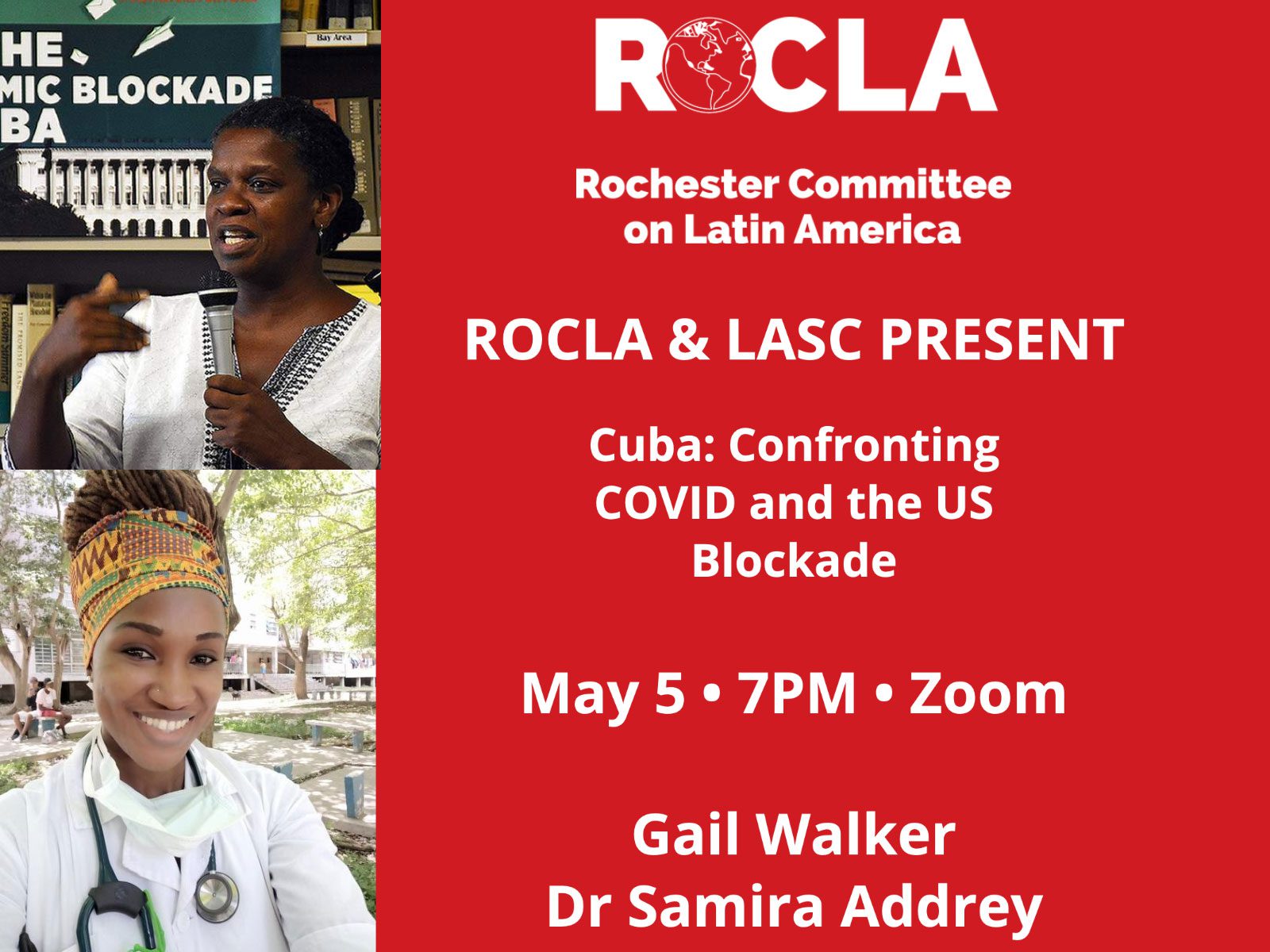 Gail Walker
Executive Director of IFCO/Pastors for Peace
Gail will provide an update, including using video material direct from Cuba, on
Cuba's successes in fighting COVID at home and abroad.
Cuba's progress in producing its own vaccines against the virus.
The brutal strengthening of the US economic blockade under Trump.
What Biden should do to change Cuba policy, but so far hasn't.
Learn about plans for IFCO's 31st Friendshipment Caravan to Cuba this coming fall, taking people and COVID related medical aid to the island,
Be informed about other campaigns to end this 60 year old economic war against the Cuban people.
Gail Walker worked with IFCO from 1987-2002 as Director of Communications and co-led the 1988 IFCO delegation to Nicaragua that resulted in the formation of the Pastors for Peace project. After working as a journalist and communications professional in print, video and radio, Gail returned to IFCO as Director in 2011.
Dr Samira Addrey
Graduate of ELAM, the Latin American School of Medicine in Havana, Cuba and Coordinator of IFCO's Medical School Project
Learn about these Cuban Government scholarships that have trained almost 200 young people from humble backgrounds in the US to become doctors, and return home to serve medically under-served communities.
Samira Mifatou Addrey is a 2020 graduate of the Latin American School of Medicine in Cuba. She is currently working at IFCO/Pastors for Peace as the ELAM Scholarship Program Coordinator while completing the necessary requirements to apply for medical residency in the United States. Her field of interests include but are not limited to Rural Community Medicine, Preventive Medicine and Cultural Psychiatry.
Wednesday, May 5, 2021 7:00 PM EST
Event sponsored by:
Interreligious Foundation for Community Organization/Pastors for Peace
Rochester Committee on Latin America (ROCLA)
Western New York Peace Center – Latin America Solidarity Committee
Ithaca Friends of Cuba