ROCLA Spring-Summer 2021 Newsletter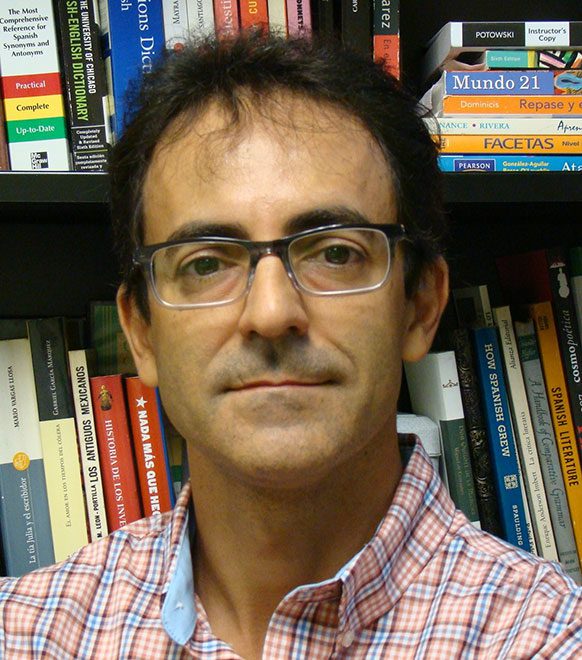 ROCLA Welcomes a New Steering Committee Member
By Grania Marcus
ROCLA has named a new Steering Committee member, Wesley Costa de Moraes, a native of Brazil.
Since 2018, he has served as Assistant Professor of Spanish and Latin American Cultures and Literatures at SUNY Geneseo. In October 2020, Professor Costa de Moraes gave a presentation (on Zoom) to ROCLA members and guests on "Brazil, Bossa Nova, and Bolsonaro: Democracy or Delusion?" This lively program included discussions of many of the key issues that Costa de Moraes's research has focused on —gender, race, and economic inequality across many Latin American countries and also within Latinx communities in the US.
He believes that students and citizens should be engaged in movements for social change concerning these issues. Professor Costa de Moraes's expertise in Brazil and his interest in social issues fit perfectly with ROCLA's longtime involvement in solidarity actions to support justice movements in Latin America, and end America's violent interventions and anti-immigrant policies. We are thrilled to welcome Wesley and learn from his invaluable perspectives!
Resources in English on Latin America
Editor's Note: For our readers who are interested in pursuing additional information and news about Latin America and the Caribbean, we have compiled a list of organizations and news sources that generally provide reliable information, which is not the case with many mainstream media reports. We welcome your comments and suggestions about these and others that we may have omitted. Please contact Grania Marcus, graniamarcus@rocla.org with your comments. Thank you!
Latin American Solidarity Organizations/Newsletters
News organizations with articles on Latin America from a Latin American perspective
Progressive U.S. Publications that have limited coverage of Latin America, the Caribbean, and Migration/Immigration Issues
Renew Your ROCLA Membership
We hope that you will consider giving generously to ROCLA so we can ensure a future that allows us to inform and support the efforts of those in Latin America and the Caribbean.
Donate below or send your tax-deductible check made out to MJ/ROCLA to: Kathy Goforth, 45 Lynbrook Drive, Rochester, NY 14609.
become a ROCLA monthly sustainer
Becoming a ROCLA Monthly Sustainer provides reliable support for our monthly programs and events. As a Sustainer, your donation will renew and your credit or debit card will automatically be billed.
Urgent Action: No More Sanctions!
Tell the House and Senate–DON'T PASS the RENACER ACT!

Most Senators and Congressional Representatives have bought the constant media lies about Nicaragua. We know US institutions like the United States Agency for International Development (USAID) and the National Endowment for Democracy (NED), have provided hundreds of millions of dollars just in the last five years for the Nicaraguan opposition, especially for their media. Much of this has been used to further opposition lies about Nicaragua to the US media and lawmakers. US Senator Bob Menendez (D-NJ), Chairman of the Senate Foreign Relations Committee, is now sponsoring a bill, the RENACER Act, that would apply more sanctions against Nicaragua on top of those in the 2018 Nica Act. The bill includes, among others, a provision that would make it even harder for Nicaragua to get development assistance, especially harmful to the population during the COVID-19 pandemic. Senate co-sponsors include Marco Rubio (R-FL), Tim Kaine (D-VA), Dick Durbin (D-IL), Ben Cardin (D-MD), and Chris Murphy (D-CT).
Send your letter to your Senators and Representative NOW to tell them "No More Sanctions!" and share the truth about Nicaragua.
Support the New York for All Act!
For years ICE has tried to divide us, determined to cruelly target immigrants and separate families. ICE continues to pressure local law enforcement and local government agencies to search for, arrest, and deport people, and to separate families who are part of our New York. Because of ICE's pressure on local law enforcement, many immigrant New Yorkers live with the fear that living daily life in the open and interacting with government agencies – whether in a routine police traffic stop, attending school, or visiting a public hospital for care – could lead to being torn away from family.
Passing the New York for All Act (S.03076/A.02328) will help immigrant New Yorkers lead freer lives and take care of family, preserve state and local resources for community safety, protect immigrant families and ensure that local resources cannot be diverted to carry out ICE's cruelty. It does this by prohibiting state and local officers from enforcing federal immigration laws and sharing sensitive information with ICE.
We invite you, our readers and friends, to contribute articles, letters, editorials or commentary from a Latinx perspective that we will feature in this section. Please send your submissions to graniamarcus@rocla.org
ROCLA MISSION STATEMEMT
Founded in 1973, the Rochester Committee on Latin America (ROCLA) seeks to build bridges between the Rochester, New York community and the people of Latin America. Through its speakers, films, newsletters, and urgent actions, ROCLA educates residents about the culture, economics and politics of the countries of Central and South America, Mexico and the Caribbean, and the ways U.S. policies impact the lives of their people. ROCLA also supports directly affected groups and solidarity organizations that are fighting for justice and human rights in the global south and the United States. ROCLA encourages its members and the Rochester community to advocate for U.S. policies that support human rights and reverse the often-oppressive history of U.S. involvement in Latin America. ROCLA stands with Latin American diaspora communities and ally organizations in the United States in advocating for farmworker rights, a fair and humane immigration system, and racial justice.
Steering Committee: Marilyn Anderson, Kathy Goforth, Grania Marcus, Arnie Matlin, Richard Rosen, Vic Vinkey, Tom Ward, Wesley Costa de Moraes. Emeritus: Gail Mott, Bob Kaiser
Newsletter Creator: Maryann Reissig; Editor: Grania Marcus